Good Morning!!!
Hugs from Mommy!
Trying on a new hat!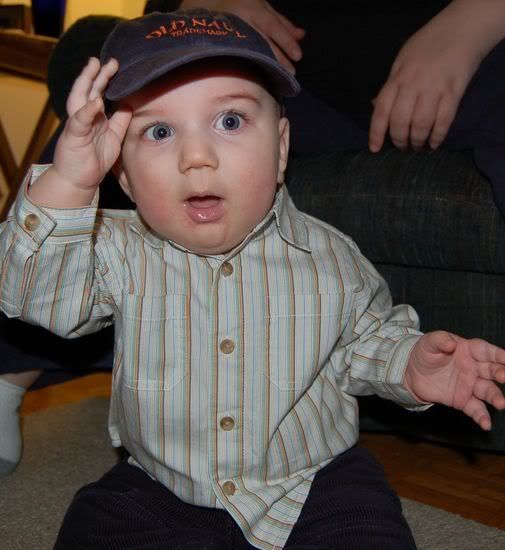 …And a new sweater too!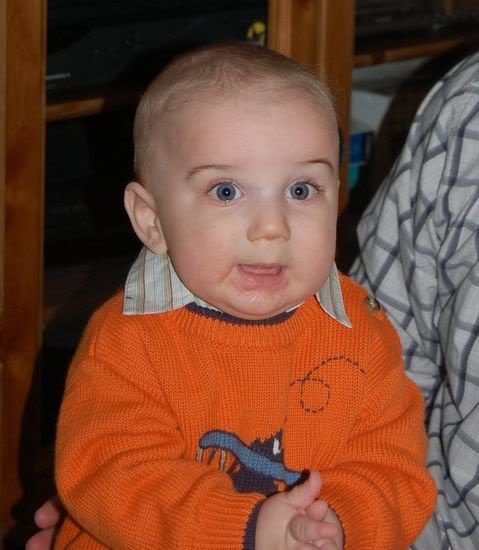 Hmm…I'm not sure about the sweater, but the finger is great!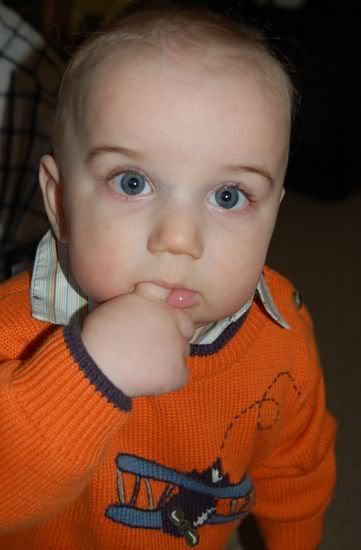 At a birthday party with some friends!
Please don't embarrass me mom!
Check out my "cool" party hat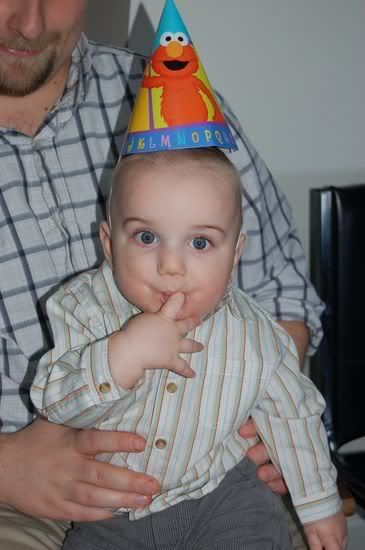 Playing pin the tail on the donkey!
Uhhh mom! You gave him my train! No Jacob that's a new one!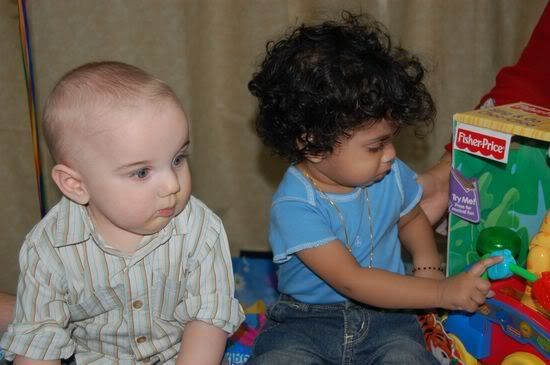 Party Pooper! All pooped out!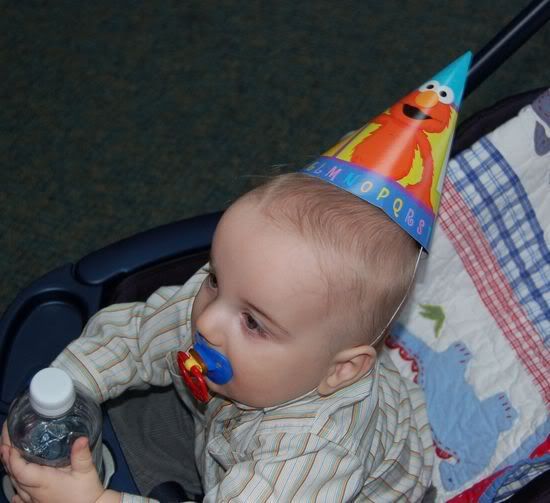 Trying on a new outfit after a bath!