This week Jacob tried on some of his new clothes that I got for him before Christmas during a sale at Gymboree. Most of my friends and family know that I am in love with shopping at this store and I finally got the time to try some of it on. Most of it is still too big but some of it seems to fit ok!
This is from the Fun in the Snow line at gymboree. Here Jacob is with the hat and onesie!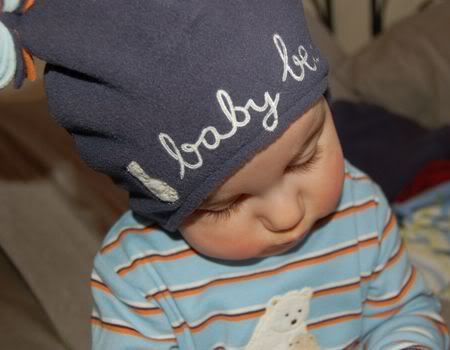 Instead of wearing the socks, Jacob choses to eat the packaging. Before you call Child Protective Services on me…..you should know I AM THE ONE BEHIND THE CAMERA….and I wouldn't let him ACTUALLY eat the packaging…I just want to make that clear to all the "crazies" out there.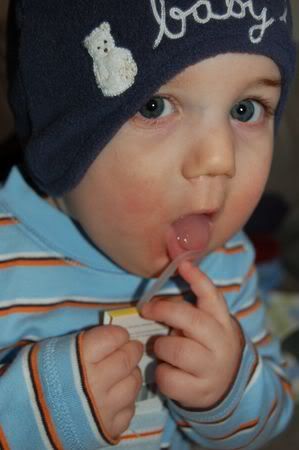 Here he is again in the hat and onesie…..what you can't see is that he is actually looking at the packaging on the socks wondering how he could eat it without my knowing.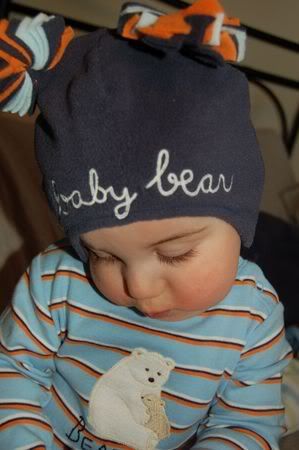 This is the entire track suit minue the hat and socks….once again he has something in his hands…if I didn't allow him to have something in his hands….he'd just grab at the camera.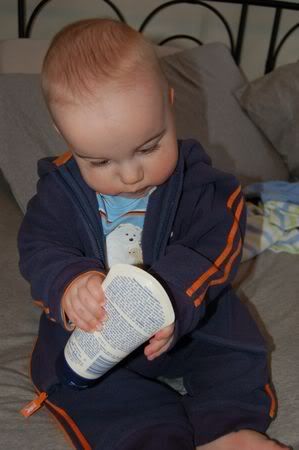 Here he is letting the world in on the secret delicacy of sock packaging.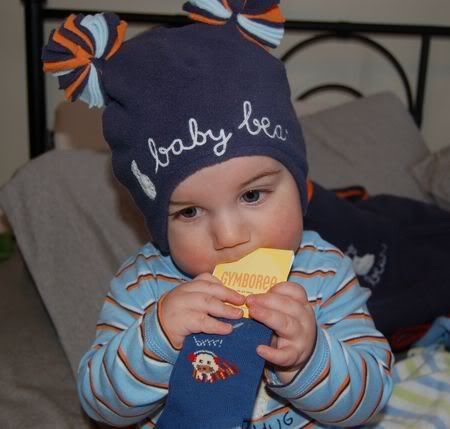 Mmmmmmm socks…..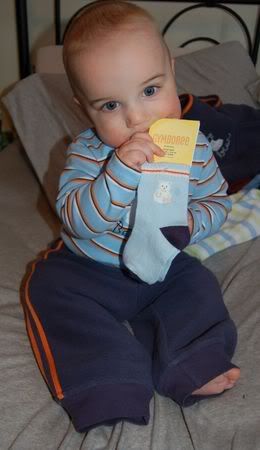 Here's a different outfit from a line at Gymboree called Natures Treasures.