Sometimes its fun after being home all day alone with Jacob to sit back and watch him play with his father – it is moments like these that I am grateful that Jacob has a father in his life who loves him and enjoys spending time with him.
SUPERBABY!!!


NO WAY DADDY I'M NOT LETTING GO!!!

TEACH ME TO PLAY THE DRUMS!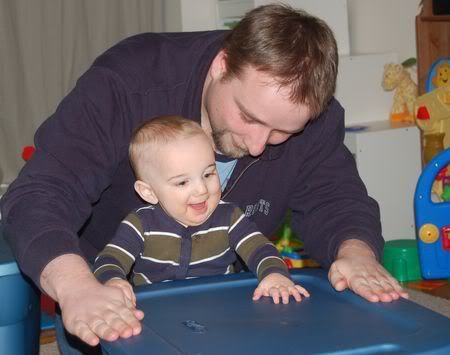 SHHHH DON'T TELL MOMMY!!!