It was a beautiful spring day today so Jacob and I went out for a walk and ended up at the Park. We had a lot of fun and Jacob seemed so excited by the fact that he actually got to get OUT of his stroller when he was outside.
The swimg was by far his most favourite!
We spent some time playing in this rocking toy and Jacob just got a kick out of the fact that he could hold on and Mama would rock him back and forth.
Throughout the Park trip Jacob thought it was absolutely hilarious that he could take his hat off his head and throw it on the ground….so here he is cracking up at that little game.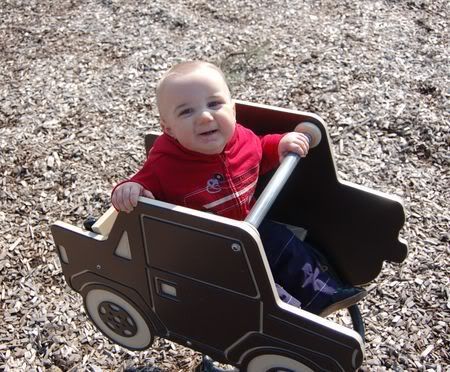 Lastly some pics on the slide…