Jacob had been feeling unwell – I'll spare you the boring details about nose suctionning and breathings masks and inhalers. Instead I'll share some pictures from today…Jacob's first day where he was feeling a little better!
Mr.Droopy Drawers – Mommy Bought the Wrong Size!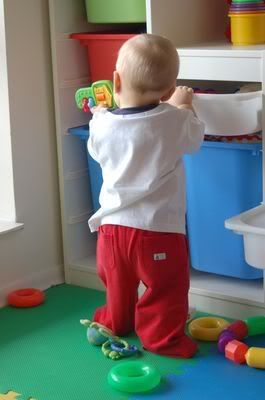 Anyone for a game of Poker?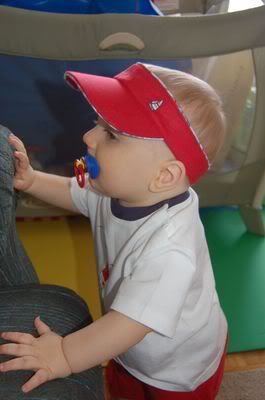 Dr. Phil is WAY more interesting then Mommy.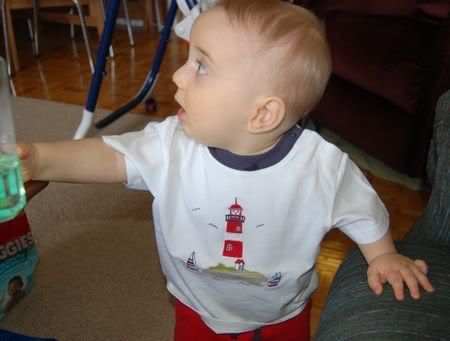 Love the teeth Buddy!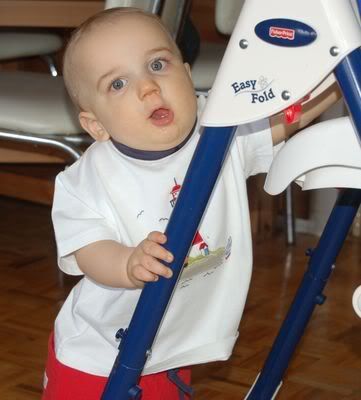 Fascinated with the loop on his pants.