Have you ever heard of Rotavirus? To be honest, in the 10.5 months that I've been a parent I had heard the term thrown around – I know that in the U.S.A. there is a vaccination against this virus but this is not available in Canada. In the past 2 weeks – Jacob was diagnosed with this nasty virus and its been an up and down hill battle…
Thankfully I think we're coming out of the worst of it. It's been a fun filled week of vomit, poop, and a refusal by Jacob to not eat or drink for days – which led us to a hospital visit and finally on the road to recovery. This past weekend we went out for a long family walk along the lake and while we weren't sure that Jacob's tired little body was ready – I do feel the fresh air was great for him AND we had a blast.
When we were out on our walk Jacob got to sit on grass for the first time. He wasn't sure what to make of it and everytime he would put his hands down onto the ground – he would quickly lift them again and look at us like it was the weirdest situation we had ever put him in.
Jacob really seemed to like the water and watching the ducks and boats. I have to say there were times where my heart was leaping out of my chest when he was leaning over to look at the ducks but we just held him so that he couldn't lean too far.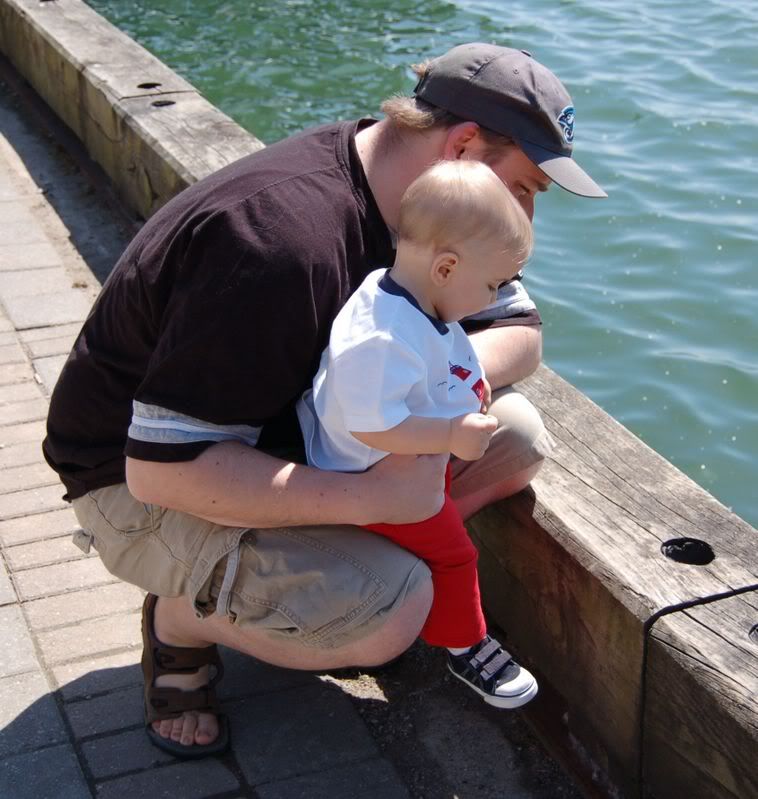 We also got to try out our timer on our camera and take a few family pics – pictures of all of us together are really rare because we're always out doing things by ourselves.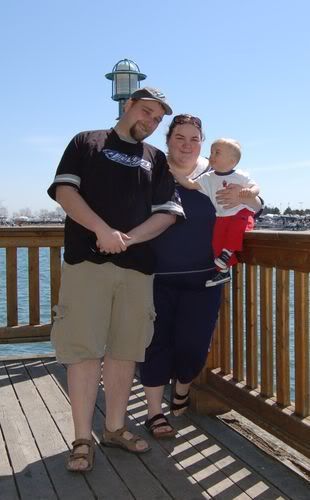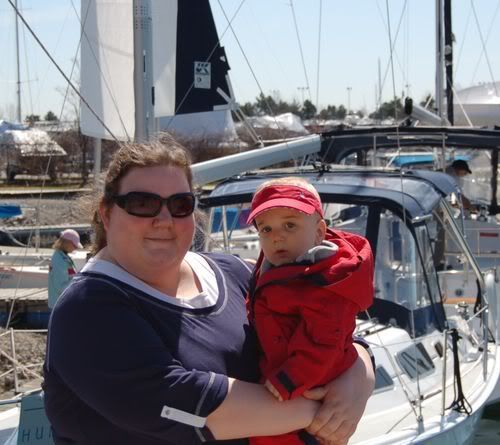 I'm really happy that the summer is finally arriving….Hopefully it means LESS viruses and MORE days like our trip to the lake!