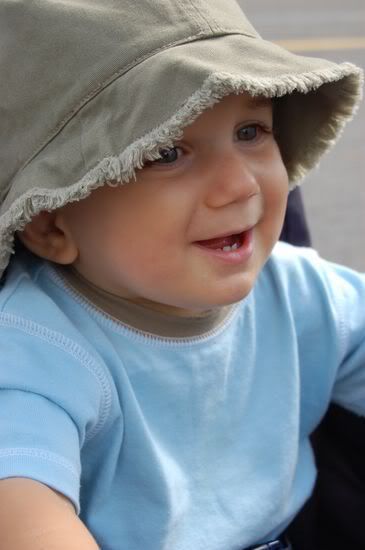 This past weekend we went to the Canadian National Exhibtion – also know as the C.N.E – also know to us Torontonians as THE EX!!! We usually go every year and spend more time seeing the buildings then going on the rides since Mike and I are not huge fair ride people.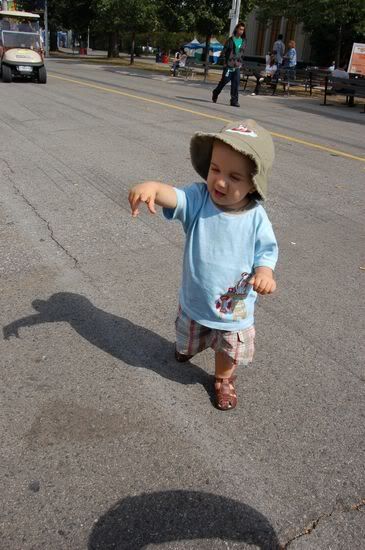 The C.N.E is the LARGEST fair in all of Canada and it usually signifies the ending of summer for all of us in Toronto. We all know when the C.N.E. comes to town the kids are going back to school the day after it leaves us. Jacob was exhausted as could be expected from being out in the sun but overall we had a good time. Mike really wanted to see the street car models that were being displayed for potential purchase by the TTC so Jacob got a chance to sit in the drivers seat!!

After spending some time – hours – browsing the vendors in the various buildings, we went to the indoor farm to see the animals! Jacob loved it! LOVED it!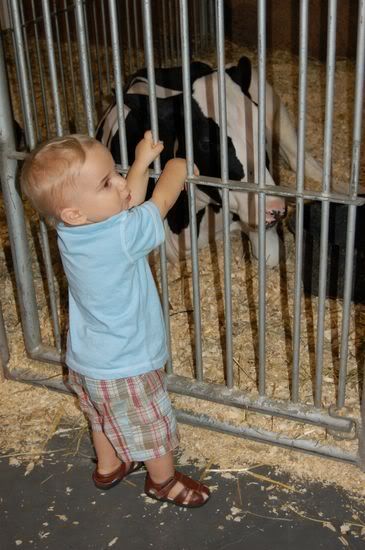 We took Jacob for a ride on the EX train since he LOVES trains right now!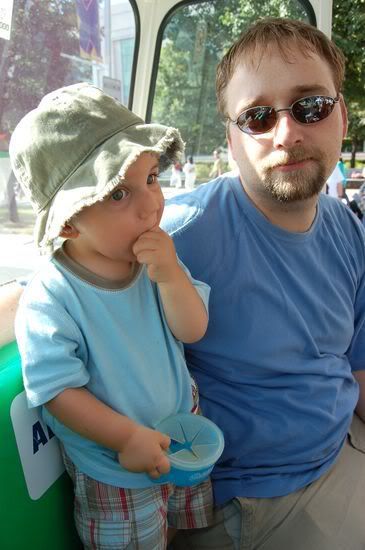 Jacob was not tall enough to ride any of the kiddy rides so we had to pass but we did let him watch the other kids go round and round on the merry go round – he wasn't very impressed!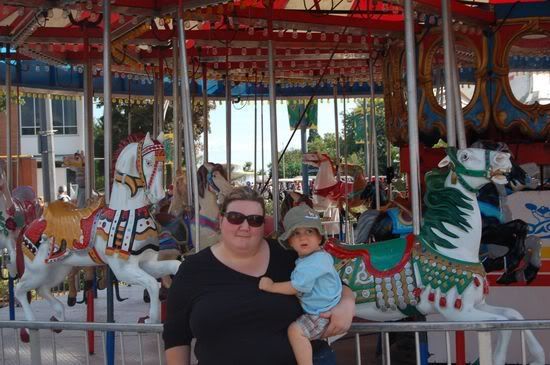 We saw a walking tree man which was cool and weird but nevertheless Mike and Jacob posed for a picture. He reminded Mike of some character from the Lord of the Rings books and movies so we stopped to say hello – whatever.

Jacob tried his very first Tiny Tom donut ( a C.N.E. tradition) and then we were on our happy way home – all of us tired from the 6 hours of walking we did! The C.N.E. rolls out of town next Weekend after the airshow – since we have free passes we might go again to let Jacob see the airplanes.