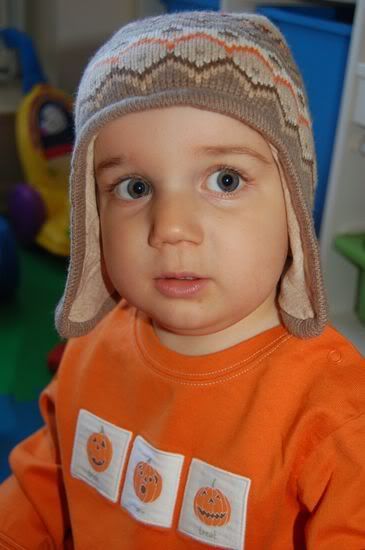 The fall is my FAVOURITE time of year and YES it is almost here! Last weekend was the opening of the Canadian National Exhibition and as it rolled into town so did the cooler weather. Everyone in Toronto knows that when the C.N.E. comes to town – autumn is just around the corner – and frankly my dear bloggy people – I AM STINKIN HAPPY.
I am not a fan of hot or cold extremes and much prefer my weather somewhere in the middle of the range – 10-14 celcius is PERFECT for me and when does that weather come???? SEPTEMBER! Wooooohawwww!!!
It's August 24th and I can already picture the leaves turning their beautiful shades of gold, red, amber…..how could you not like the fall. I am excited about Jacob's trip to the pumpkin patch, halloween, fall trips to the park, thanksgiving….so much to look forward to.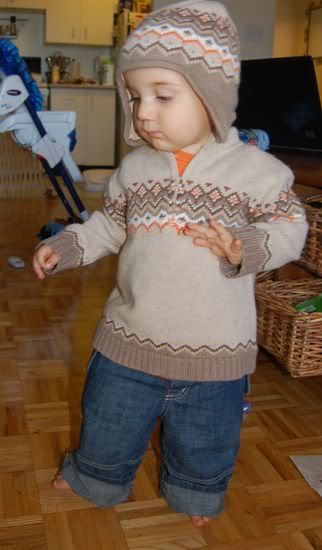 So in honour of my favourite season and it's grand entrance which will be coming soon – I took some pictures of my son in his pumpkin patch outfit – which he'll wear a ton this fall! We had to make sure if fit (which it was mostly too big) and I just love to take cute pictures of him – so how could I resist.