We've been so busy this weekend and it started to creep into Jacob's personality over the past couple of days. I suspect he sensed the rush and chaos as we packed and prepared for our trip – we didn't stick to our usual laid back weekend style and the one thing that Jacob loves about the weekends is spending time hanging out with his parents outside. This afternoon I got him peeking out the balcony window at the big wide world and suddenly it came to me that he had not been outside this weekend except for our trip to walmart, costco, the grocery store, etc. I excitedly asked him if he wanted to go outside to the park and he rushed across the room and grabbed his shoes and brought them to me; I interpreted this to mean yes.
Mike couldn't join us since he was rushing to meet work deadlines and had been pounding away at his laptop nonstop for the past couple of days. Anyways we had fun outside in the park being goofy and enjoying the sunshine.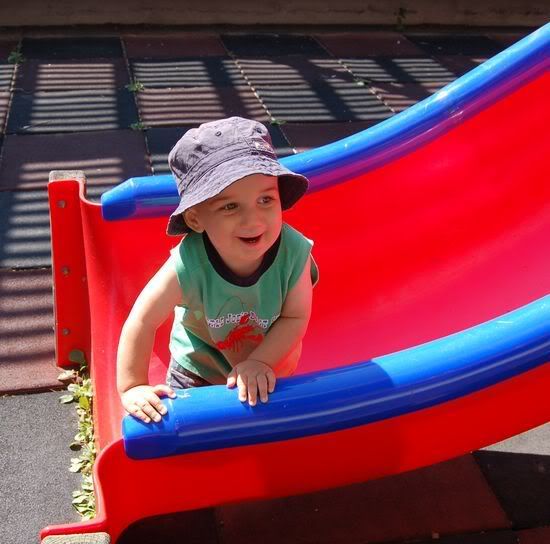 Tomorrow we're off on our road trip in the U.S.A – pray for us – we're embarking on a 6 hour car trip with a toddler. We've packed extra pacifiers and ADVIL.