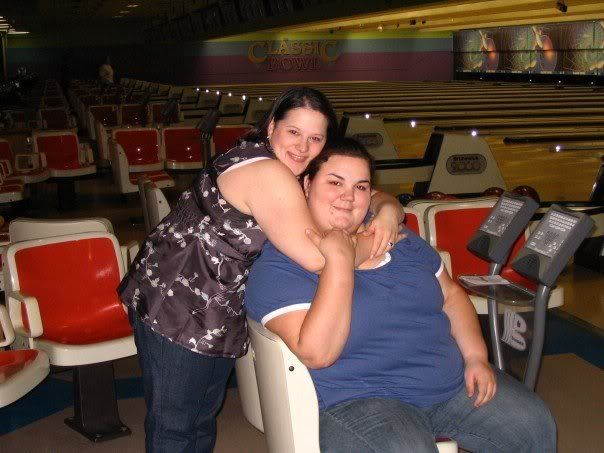 Today was my best friend's 30th birthday. It's hard to imagine that we're entering this new part of our lives – 3o year olds. Where has the time gone? It seems like just yesterday we were 5 or 6 years old and eating ice cream cake while playing barbies. Gone are the days of slumber parties and potato chips – they seem so distant now….well except for the potato chips.
I hold onto the fond memories from our childhood like they are sacred – because maybe if I let go of them for a minute too long…someone might snatch them up from beneath me. I sometimes imagine that we're kids again – carefree and together like we were every weekend – it was just us and we didn't have a worry in the world (despite the abundance of hidden issues going on in both our lives)…together we could be us – peas and carrots. That's what we were – peas and carrots. We couldn't have been more different and yet we were so much the same – as children and now as adults. I consider Lisa my best friend – perhaps my only TRUE friend in the world – true friendship is that which can stand the test of time, the test of reality, the test of struggles and triumphs….true friendship is what we have and what we have always had…it is what I hope we still have 30 years from now.
Our friendship has evolved from kid to teen to adult and now to mothers. Peas and carrots I tell you. I like to think that I fill a need in her life as she fills a need in mine….and even though I have to share her best friendship with other people – I find comfort in knowing that her other "best" people or friends – are starting to find friendship in me. I find happiness in knowing that she as my best friend could have a million other best friends too…and I will still be one of the best – and she will always be best to me. I'd like to say we've evolved from best to sister – after all we've been through. I hope she knows that every day…no matter what she is on my mind and that every time I think of her it is with fondness and appreciation for who she is….for what she is……for what she represents to me.
I am not the best person when it comes to phone chat – I rarely pick up the phone without a specific purpose in mind and maybe I need to get better about that – but when I am able to get together with her I feel like even if we are just watching Oprah or making fun of Men – we're being us. Just us….peas and carrots.
So today she's 30 and I hope that she had a good day – that it was a good celebration of who she is – a wife, a friend, a mother, a sister, a woman…….here's to the next 30 years and even the next 30 after that. We had a blast today with lunch at Baton Rouge and an hour or so of bowling – being goofballs like we're good at…peas and carrots I tell you.