You better not shout, you better not pout I'm telling you why….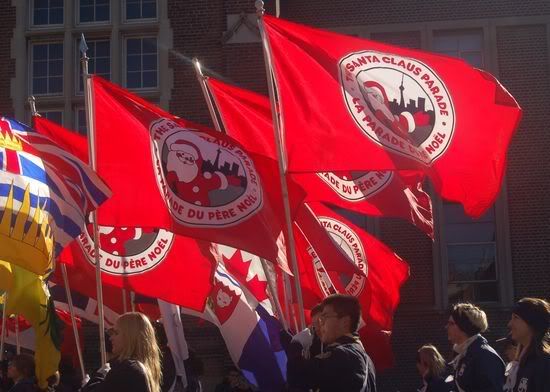 Santa Claus is coming to TOWN! Yesterday was the Toronto Santa Claus Parade which is an annual event here in the big T.O.! We decided to bundle ourselves up perhaps a bit too much since the weather was unseasonable warm) and head down via the good old red rocket!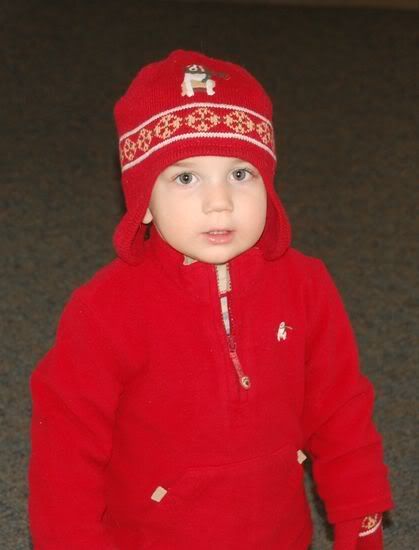 The crowds were insane but the air had the character of family, of togetherness, and of fun. We got there early enough to score curb side seats and have a slice of pizza before the festivities began. Jacob got the opportunity to run up an down Bloor street like a crazy man trying to get the older kids to play with him – unfortunately they found him to be more of an interferance then a play time companion! About 15 minutes before the parade began of course ….Jacob fell asleep! He woke up about halfway through the parade and sat with Mommy, Daddy and Nan to enjoy the fun and excitement.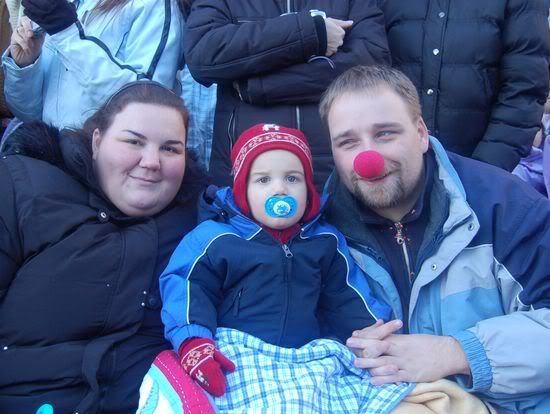 Of course Jacob wanted to run down and give giant hugs to all the gingerbread men, walking christmas trees, and celebrity clowns but we being the meanie parents that we are felt he was safest in our lap – we envisionned him marching down Bloor street with the parade participants and bands! We anxiously awaited the arrival of the Man with the Bag – Santa!
He arrived with him usual excitement and the children around us cheered with happiness and glee – Jacob on the other hand spoted the school bus coming up behind Santa and shouted BUS! It was cute and fun and a great family day!