I've only got 98 days left until 40 weeks of pregnancy!  To put that in perspective I've already been pregnant for 182 days!  It's pretty neat to watch the days tick by but more exciting to know that we're down to double digits now!  Hooray!  Like previous weeks I'm still feeling like we have so much to do between now and when the baby makes her arrival so I'm sure time is going to continue flying by!  It was a really a neat experience to find out at the gender ultrasound on Saturday that the baby was going to be a girl and so cute to see her waving at us again!  It feels nice to know she's still snuggled in there all nice and comfy.
I definitely can tell that the baby has started to grow this week because I started feeling some aches and pains in the pelvic area which I remember these feelings from being pregnant with Jacob.  Just the other day she wasn't moving around very much and I laid down on the bed with the doppler to try and get her heartbeat and as soon as I put the doppler to my stomach she kicked my bladder hard three times….that will teach  me for disturbing her when she's sleeping!  Ha! I've heard that between 26-29 weeks of pregnancy it is the critical lung development stage so grow baby grow! This week the baby is as long as an english cucumber!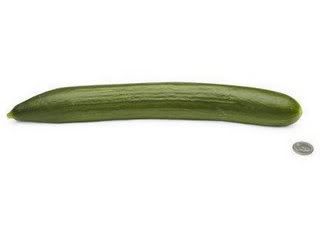 I dont' have an appointment with my care provider until the second week of November but I am going this Wednesday for my Gestational Diabetes test.  Please cross your fingers for me that I don't have gestational diabetes this time around (I didn't have it with Jacob).  For some reason I've been really paranoid about this test this time and I'm hoping its not an internal instinct that something is wrong!  I really hope to avoid that problem again this pregnancy so keep me in your thoughts! I'm going in first thing in the morning on Wednesday for a fasting Glucose Tolerance Test and I have to hang around the office for an hour after drinking the sugared drink before having my blood work done.  I guess I'd hear back from my doctor the following Monday if I didn't pass…no news will be good news…as always!