To My Buddy…
Today is your last day as an only child which means that tomorrow is your first day as a big brother.  Life as we have been living it for the past three things is suddenly going to change for you and I'm sad for you about that but at the same time I feel excited for you….elated almost.  You have been the most important person in my life for the past two and a half years and I want you to know that when your sister comes tomorrow, your importance in my life does not change or alter in any way.  You are the sunshine and breath in my life and I will always have a special place in my heart for you right along side the special place that is growing for your new sister.  You are the one, the child that gave me the gift that no other child will ever give….your birth brought me the most compassionate, thrilling, life altering experience of my life – the gift of motherhood.  Before you entered my world I never expected that I could be so changed, so moved and so altered, yet here I am nearly three years later a mother to a child that turns my half empty cup to one that is half full.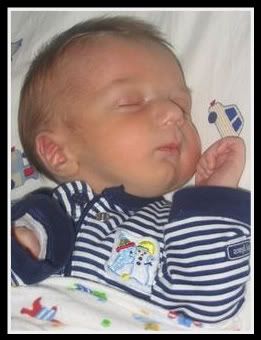 As the days have passed I have watched you go from helpless newborn, dependent infant, curious toddler and now a challenging and adventurous preschooler….I would not have missed a single moment.  From the moment you were born I have been fascinated with everything about you and have spent every day since the second of your birth trying to know you, to understand you, and to love you in the way that only you need to be loved.  Everything about you is enchanting and invigorating and even during the times that you are away from me I find myself wondering what you are doing, what you're thinking, and what new adventure you might be up too. I am obsessed with loving you and with wanting you to feel loved.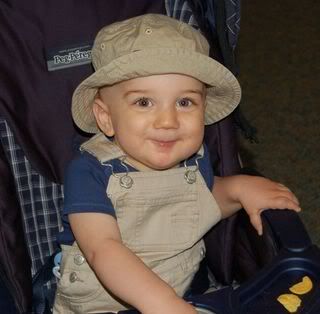 I know that the next few weeks might be difficult for you as we adjust to having another person in our family…it will be hard for Mommy too but the biggest and perhaps most important thing that I want you to understand is that I love you and no matter what I am always going to love you. I understand if you are mad, or confused about your new baby sister but I promise you that after a little while it will be hard to remember what life was like before she joined our family. If there is one thing that I have learned from being your Mama is that I should never assume that you will react a certain way because time and time over the past few years you have shown us that change is not so hard for you – you have always been the go with the flow type of boy but I guess I'm letting you know that it's ok if this change is too hard for you – it's ok if you don't understand as long as you know that every body who loves you is still here to take care of you and love you just the same.
I am so proud of you Jacob and I feel privileged to be your Mommy and I can't wait to see you as a big brother to your new sister. I look forward to playing with you both and watching you teach her all the things that you know about the world. You are so smart, curious, hilarious, and perfect just the way you are….don't change….ever.
Love You Forever
Mama